Whitening with Bleach Tray
Teeth Whitening
There are many products and techniques available for patients who want to achieve a brighter smile, and with so many options available, it can be difficult to choose the method that is right for you. The best way to begin any teeth whitening regimen is to schedule an appointment and talk to your doctor about the differences between in-office professional whitening and at-home whitening.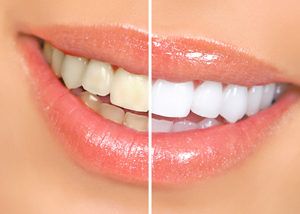 In-Office Teeth Whitening
The first professional option is commonly referred to as in-office whitening. This procedure is performed in a dental office. During an appointment, your dental professional will apply a whitening gel to the surface of your teeth. Tampa Dentist, Dr. Afsahi can perform this treatment in our Tampa office. Call us today for more information.
TAKE HOME KIT
$99 (INCLUDES: A SET OF TRAYS, TWO SYRINGES)
IN-OFFICE WHITENING
$250 (ONE HOUR CHAIRSIDE WHITENING)
WHITENING PACKAGE
$300 (ONE HOUR CHAIRSIDE WHITENING AND TAKE HOME WHITENING KIT)