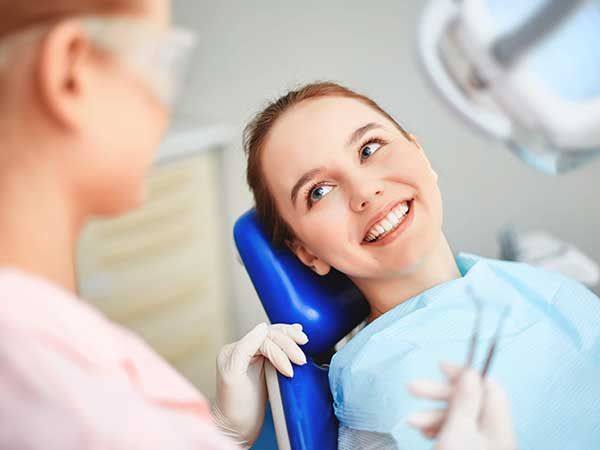 Technology has reshaped much of the world as we know it. The dental industry is no exception. Technology has made it possible to take better care of our teeth at home, with inventions such as electric toothbrushes, brush time apps for children and water flossers. Technology has also helped to improve both the tools and techniques with which many dental procedures are performed, making them easier, faster and safer than ever before. Some of the most recent and most beneficial innovations in dental technology include:
Sedation dentistry
Dental phobia affects as many as 15% of the U.S. population. However, avoiding the dentist can lead to a wide variety of worsening problems, which then require create extensive and expensive dental treatment.

Sedation dentistry can get even the most nervous patient to successfully sit through dental treatments, meaning they can enjoy better oral health.
Laser dentistry
Lasers have been revolutionizing the way in which medical and dental procedures are performed. Laser dentistry is much less invasive and more accurate than many conventional procedures, meaning more precision, less risk and faster recovery times.
Digital imaging
Not only does digital imaging reduce patient exposure to radiation, it also allows us to assess your oral health more comprehensively than ever before. Clearer images make identification of problems much easier, and if support from specialists is required, via email the images can be viewed instantaneously.

Using digital imaging, we are also able to create impressions of how your teeth may look after many cosmetic dentistry treatments.
Computer-aided design
Each patient and their mouth is completely unique, and wherever possible, so too should dental restorations be. Computer-aided design has allowed skilled technicians to create custom-built crowns, implants, bridges and more. This means that restorations fit and perform much better, and look as natural as possible, giving patients the discretion that they deserve.

To find out more about the dental technology that we use at Today's Family Dental, please do not hesitate to get in touch. Dr. Alex Afsahi and the team look forward to helping you and your family achieve and maintain exceptional oral health.
Imaging your mouth in real-time

Showing you the end result of your Invisalign treatment on your first visit
The most accurate models for the most comfortable results